Take the Coast 2014
In the summer of 2014, Founder Tucker Rodkey set out by himself on a three month missions trip, using art to share the Gospel. The day he was going to leave he barely had enough money. Then his home church brought him on stage and publicly declared their support for him and his vision. They proceeded to donate 8,000 in personal donations to his mission. God provided in an incredible way that day. Tucker went on to share the Gospel with thousands of people over that summer.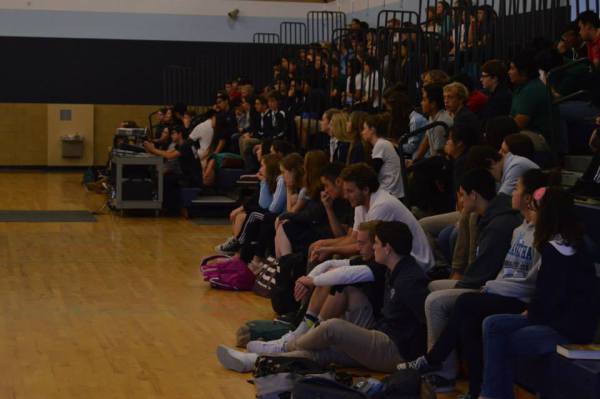 If There Is At Least One
Tucker was speaking at The Christian Academy in Brookhaven one afternoon. He started with the middle school chapel and it went incredibly well. During the break, Tucker had an accident and tore his ACL completely in half. Through the blinding pain he asked for crutches and a stool. He proceeded to lead the entire high school chapel which included speaking and painting. He was then rushed to the emergency and had to have his ACL replaced. Afterwards Tucker said that the reason he refused to go to the hospital earlier was "If there is one kid who is going to hear this message and change the world, I can muscle through the pain."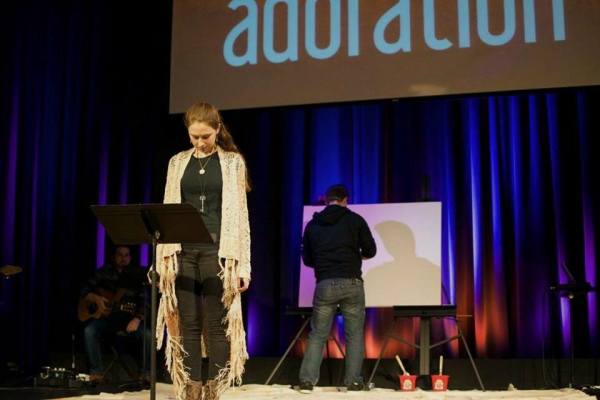 Freedom in Surrender
Painting Freedom performed a spoken word piece and live painting for Calvary Chapel of Delaware County's worship service. They spoke about freedom and how we can only gain freedom from surrender. After the message a man comes forward and proceeds to tell his story. He was released from prison recently and was living at a halfway house. He had given up hope but after seeing and hearing about the freedom that is offered to us in Christ, his hope was renewed. He gave his life to Christ that morning and left with the hope and freedom of Jesus Christ in his life.